4 Ways of Sharing Confluence Content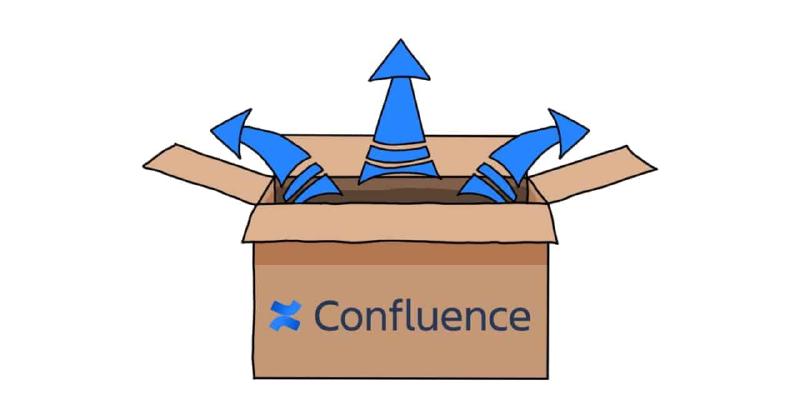 If your organization is using Confluence, it's likely that you've been asked how to share the content you've created. There are a lot of reasons you may want to share Confluence pages, e.g. you may need to collaborate with someone on the content, or deliver it to someone inside or outside of your organization.
Understanding the different options for sharing from Confluence is essential and you'll probably end up using a combination of them, depending what you're doing.
Export to PDF/Word
Most users faced with this question start with the obvious: just export the Confluence page. With Confluence, you can export pages to a PDF or Word document with only a few clicks. The native Confluence PDF/Word exporting is alright, though you don't have any options for formatting the export, and often macros don't render in a very clean way.
Many organizations who need to regularly export Confluence information end up purchasing exporting apps like Scroll Exporter. This helps with formatting but adds an extra slope to the Confluence learning curve – yet another app you've gotta learn how to work with.
Also, exporting is good for taking a snapshot of the page, but have you ever received a doc with a title that looks like this?
If so, I don't have to tell you that exporting files into PDF/Word documents is a great way for content to become immediately outdated, as any changes made to the Confluence page won't be reflected. There's a time and a place for exporting your Confluence pages, but most of the time one of the following options is a better fit.
Public Space/Knowledge Base
If you want to share a lot of content, potentially publicly, then you may want to set up your Confluence space to be public. Users do not need to be licensed and can view Confluence pages but not create or edit. This is a great option for things like app documentation, support knowledge bases etc.
Confluence permissions are space-based as well as page-based, so if you want to open a space as a knowledge base or documentation home, you can control the permissions to display only the relevant information to your audience. We'd recommend this method if you're using Jira Service Management, as the integration between Jira and Confluence means that customers searching from your portal can see suggested articles from a linked space in Confluence.
This method is best if you want information in Confluence to be generally available, but don't necessarily need to push it out to specific users at specific times. Public spaces are more appropriate for pulling people in at their convenience. In other words, they'll come to your pages when they need to, and when they do, the information is easily accessible in a single location.
External Share
If you need to share a single page or page tree with users and want them to be able to add comments or attachments, thenExternal Share for Confluenceis going to be your best solution.
External Share is an app that allows you to send live Confluence pages to external users. Because you're sharing the page and not an export of it, users will always see the current content and can then communicate with internal, licensed users by way of comments.
On top of that, External Share now allows external users to 'watch' pages as well. They can subscribe to get notifications of updates to the page, keeping the collaboration going while the document changes.
Using the app, you can even password-protect the page, put time limits on how long pages can be shared, and name specific users who can access the link only if they have an External Share for Confluence account. That way only specific people are able to see and interact with it.
License the users
If none of the above work for you, but you still need to share Confluence pages, it's probably time to look to getting the user a license to your Confluence instance. Exporting works if you just want users to see one version of the page at one time. Making spaces public works if you want customers and partners to view live pages at their leisure. And External Share works if you want to collaborate on specific pages by way of comments and attachments. However, if you want a user to have full-blown editing and page creation capabilities, you can't get around buying them a license (but most of the time you'll find your users don't need to have that level of access).
How to decide
In general, there's a lot of ways to share content from Confluence, and most people will use a combination of the above. When deciding which option you want to use, here's a few things to think about.
Who needs to see the content? Is it someone in your company? A colleague? A boss? Or is it a customer/external partner? External Share is a good option for partners and customers you want to collaborate with. Colleagues in your team are likely already licensed. Colleagues from other teams may not be, in which case – again – External Share is a quick, easy, and affordable option if you don't need them to have editing access. For a boss wanting to see the final version of a document, a PDF or Word export is probably sufficient.
How do they need to interact with the page? If they only need to see the final deliverable, simply export to PDF or Word. If you want them to view live content as it changes, and add comments, External Share will do the trick. If you want them to edit, they'll need to be licensed. And if you just want them to view read-only content when they need it, a public space is a great option.
How much content do you need to share with them? Do they need to see one page or many? A single page can be sent over pretty easily, but once you start getting into more complicated page trees, External Share or a public knowledge base will allow you to share them together, rather than exporting a dozen pages separately.